About MAW Delights


About Us
MAW Delights is a fiercely proud (and a proudly fierce!) female run business based in Manchester, UK; Our mission is to empower everyone to explore and enjoy their sexuality through erotica, fantasy play and good old fashioned sex. We stock over 4000 products aimed at enhancing adult pleasure and we discreetly ship to any location in the world. Every day we add more goodies, ensuring that we always have the most comprehensive range of products for you to fully explore your naughtiest desires.
Our Story
MAW Delights was founded during 2017 in Manchester, U.K. by an outgoing, confident woman named Cara who noticed that many people she knew; mostly females, didn't have the sexual confidence or outlet to explore and celebrate their own sexual desires. Cara has always loved sexy lingerie and one day she visited a strip club and fell in love with the beautiful girls dressed in gorgeous underwear celebrating their sexuality. It was from here that her passion for erotica and sexual exploration began. It soon became her mission to bring this love of sexual expression to everyone, and that's how MAW was born.
Here at MAW we know that sex is one of the greatest pleasures in life; plus it's healthy, fun, and free! We want everyone to feel comfortable to explore and express their own fantasies in whichever way feels good to them. We want to end sexual repression and free the erotic desires in all our customers.
And so it became MAW's focus to create an online platform to enable our customers to go on a journey of self discovery by providing a wide range of quality lingerie, adult toys and naughty props, as well as providing educational materials to support and assist along the way.
MAW's Sexual Wonderland
At MAW we love to dream big, and that goes for our erotic dreams too. We know that fantasies and imagination are the keys to creating a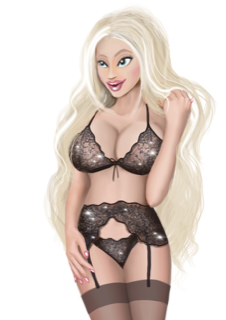 rewarding and satisfying sex life. We want to share our expertise and encourage all of our customers to develop their own erotic fantasy worlds where they can be free to explore themselves completely.
We know that everybody has their own idea of what 'fantasy' means to them, its inside of every one of us just waiting to be unleashed. For some people it's celebrated but for many it remains buried. So we made it our mission to help everyone bring their sexual fantasies to life. We want to lure and tease your deepest desires out of you and give you the sexual confidence and knowledge you need to make your sex life explode. Dreams really can come true, you know. What better way to inspire our tribe than to share MAW's Very own sexual fantasy wonderland...'MAW' stands for 'Madame Alice's Wonderland', and it's home to our most trusted fantasy mascot Madame Alice.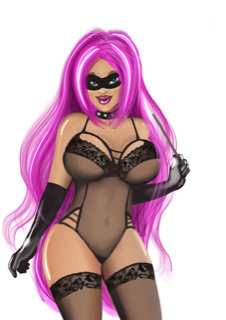 In this fantasy world she is full of confidence and oozes the sexiest of vibes. She is wanted and desired; the hottest of the bunch. For Alice this is the place she calls 'Wonderland'. A place where she is free to explore her deepest sexual desires. Madame Alice wants you to have everything you need to create your own sexual wonderland and explore your deepest dirtiest sexiest dreams. Her good friend Lady Lara is always by her side to give you expert advice. MAW's aim, along with the help of Madame Alice and Lady Lara, is to give you all the gift of knowing every aspect of your desires and celebrate every part of your sexuality. You are the King or Queen of your sexual wonderland and we want you to feel that.
From Then To Now
We've come a long way from those humble founding days of dreams and aspirations. Today we proudly lead the online sexual fantasy space of adult toys and lingerie, there's loads of sex toy retailers out there but none champion fantasy wonderlands like we do at MAW. We are unique and we're proud to be different. We know we're on the right track because we continue to go from strength to strength with the support of our tribe (that's you!) which fortifies us to stay true to our roots. We make it our mission every day to offer you the very best of what the adult sex toy world has to offer. We're proud to serve you and we're proud that you're with us for the ride. Never stop dreaming.
Love, kisses and safe sex,
From everyone at MAW Delights