Beginners Guide to Bondage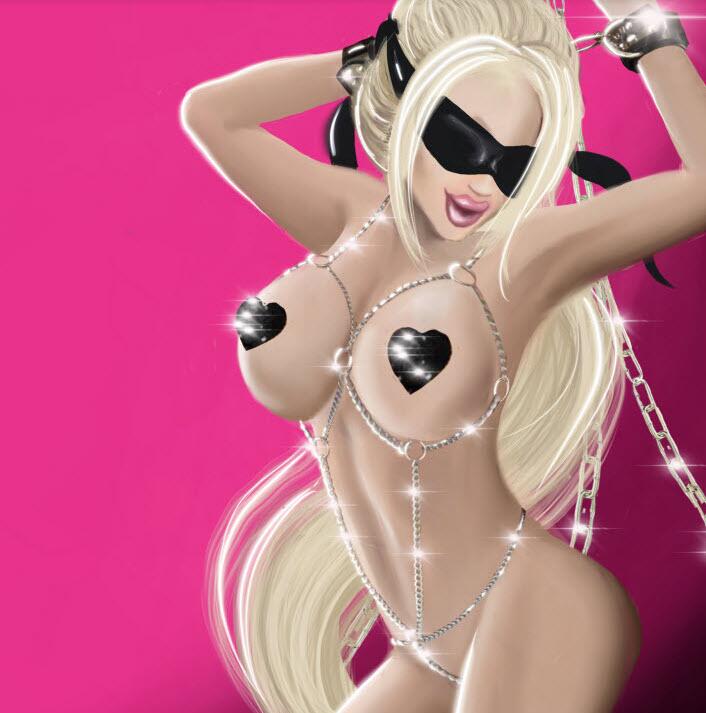 A recent U.K. study by YouGov found that 27% of British people aged 18-39 would like to try BDSM – and 19% of them already have.

And that's just the ones that admitted it! We can see from these statistics that bondage, also known as BDSM, is way more popular than we may think. Gone are the days of thinking that bondage is a strange and unusual fetish – everyone seems to be at it these days! So what's the fuss about? It must be fun otherwise it wouldn't be so popular, right?

Bondage has been around for centuries, if not longer, and is still one of the most preferred fetishes for many reasons. Spicing things up is always fun especially in our sex lives, and you if you haven't delved into the wonderful world of BDSM you are in for a great treat. Interested?...Let's find out more...


What is bondage?

The dictionary definition of bondage is "a sexual practice that involves the tying up or restraining of ones partner". Which explain the nuts and bolts, but doesn't express the sheer fun and excitement of bondage play.

The term BDSM refers to Bondage and discipline, Dominance and submission, and Sadism and Masochism. In a nipple clamp, sorry – I mean in a nutshell, these fetishes can be thought of as sexual play involving restraints, whether they be physical restraints (like ropes and handcuffs) or psychological restraints (like role play with a dominant player and a subordinate player).

When you think about it there's nothing actually very strange or fetish about these descriptions. But like everything in life it depends what extremes you choose to go to. So now we know that bondage is just a kind of play involving subordination or domination – which some would argue is the basis for most sex – then we can start to get over our preconceptions that bondage is somehow a dirty act that should be kept secret.


Want to play? Bondage For Beginners

If you're new to bondage and are not quite sure how to get started then keep reading for some practical tips and gentle ways to begin exploring the very fun world of bondage.

• Introduce the idea to your partner

Many people are scared to try bondage for the first time because they don't know how to bring up the topic to their partner in a normal conversation. If this is you then start by watching some erotic movies, or share some erotic stories, with your partner. This will help them them to start thinking about it before you have a deeper conversation. From there you can start up a conversation about what you'd like to try in the bedroom. By planting the idea in your spouse's head that it's something you'd want to try might just shift their perspective.

• Don't be scared by rumours about bondage

The word bondage can have dark and dangerous connotations for some, but it can also be a great method to enhance a relationship and your communication within it. The world of bondage is actually quite like the world of curries Yes that's right, we've just compared bondage to curries! When people say curry, people imagine hot and spicy. When they say the word bondage, people imagine whips and chains and frightening stuff. And yes, that is one fraction of it, but there's so much more to explore as well, that definitely doesn't involve pain and fear...unless you want it to.

• Communication is also crucial in order to develop trust and confidence.

For bondage newbies its good to start slowly and with a person who you have mutual trust with. For bondage, and BDSM in general, it involves giving up control to the dominant partner, or taking control of you are the dominant. Before you begin, make sure you agree on a safe word that will assures everyone involved that they can trust you and are safe.

Beginners tend to think, "maybe it's actually really scary if a safe word is required", and often pep themselves down, but it really isn't. A safe word is needed because bondage play, by its very nature, involves a lot of play around consent and denial. Maybe in the heat of the moment when you're telling your partner to stop whatever lustful action their up to you don't actually mean it and it's part of the excitement and fun of the role play. So, this is why we need safe words. For example, if we agree the safe word is 'muffin' you can be safe in the knowledge that the word 'muffin' doesn't usually come up in your bedroom vocabulary and if you feel uncomfortable and want it to stop simply saying the word 'muffin' gets you immediately back in control with no confusion by either party.

• Keep things simple

For bondage beginners your bondage kit can be really simple. There's no need to start buying lots of equipment – it might make you or your partner feel anxious, or make things more complex than they need to be. This is why blindfolds are so useful. We've all got one laying around somewhere.

When you block one of your senses it heightens all the other senses. This is why when you block someone's vision it raises sensation to all the other senses, so they will be really sensitive to sensations such as hearing or touch. If you were to blindfold them and use sex toys or touch them, you would get a really heightened response compared to the times without blindfolds.

In just a moment we'll give you some more tips and suggestions on what type of basic bondage accessories you can start with to keep things simple and cheap but don't detract from any of the pleasure.

• Experiment with different types of knots and places for bondage
Restraint is really simple, all you have to do is imagine where you want to hold your partner's arms. For example, you could try pinning them against the bed if they're into that, strapping arms and legs to the bedposts. Or it could be as simple as putting a pair of handcuffs on that doesn't rely on any knowledge of tying knots!
For those of you that want to learn more about bondage knots check out this rope bondage guide.

• How to Pick the Right Role

When trying it for the first time many individuals believe that they must choose one or the other. But don't run before you can walk. Stay open-minded and allow your experimental play to switch up the roles so you and your partner get to experience different situations, pleasure and sensations. You may discover that you like one more than the other during experimentation, or even dramatically dislike one role more than the other.

Submissive and dominating aren't the only categories. There's another category called 'switch', some people are a switch for their whole life. That's someone that likes to switch roles depending on their mood that time and their partner – they may like to be submissive on a Saturday, but on Sunday they're dominating.


Bondage kit to get started with

So, maybe you don't have any rope or eye masks in your house that you can repurpose as bondage accessories, no worries, here's a short list of easy to use, non-scary and inexpensive bondage accessories that you can use to get your bondage adventures started.

Here at MAW Delights we recommend starting small and figuring out what you like before investing in specific types of bondage accessories.

• Bondage Kits – there's some super sexy beginners bondage kits on the market that contain a mix of accessories for you to try, all wrapped up in a beautiful box. These make great gift ideas.
• Paddles - A bit like a short whip that's great for spanking, paddles are arguably, along with blindfolds, some of the gentlest and easy bondage accessories to introduce to the bedroom.
• Handcuffs - Are an easy way to experiment with restraints.
• Ropes and other restraints - If you're ready to move on from handcuffs then take a look at our restraints/clamps/chastity range which includes everything fro 30 metre long rope and ankle cuffs to nipple clamps and chastity cages.


The list above is more than enough to get you started but if you're looking for some more inspiration take a browse through our huge and complete range of bondage gear on our website.


What comes after bondage

Once you get to play around with, and love, bondage you may find your tastes and preferences develop as you work out what's hot and what's not. The world of bondage has many different alleys of fun that you may choose to explore. We recommend taking a cruise through our huge online store with over 4000 products all designed for pure sexual gratification.
And don't forget to look out for our up and coming blog: All About BDSM.
Try receive regular updates from MAW from discounts and offers to articles and education pieces simply sign up at the bottom of this page: www.mawdelights.com/blog