The Adventures of Lady Lara - Late Night Date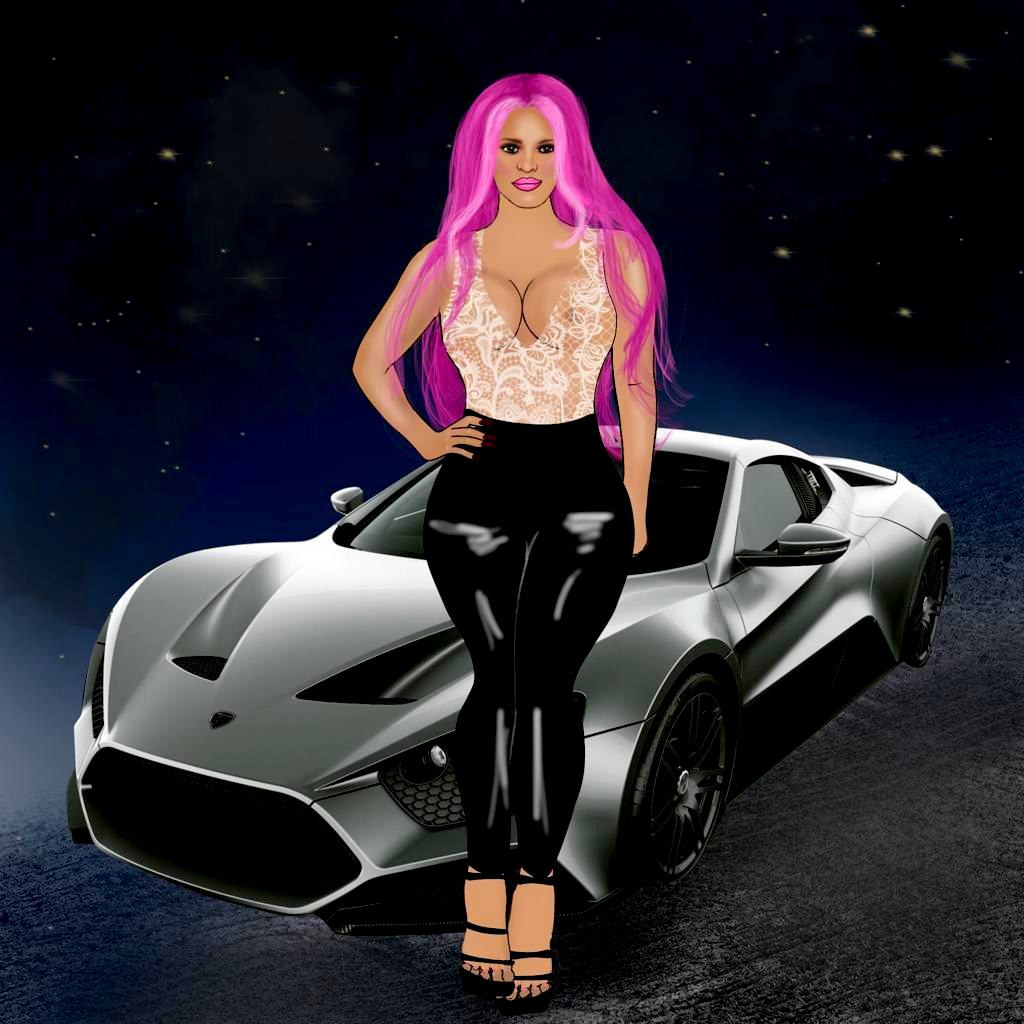 It was a hot summers evening, and I was getting ready to have a night out on the town with my friends. Staring out of my window at the ocean, whilst sipping on an ice-cold Prosecco, I was caught up in a moment of thought.
I had been single for a few months now and was just starting to feel good about myself again. I was looking forward to meeting new people and getting my confidence back. Checking myself out in the mirror in my newly bought outfit, I knew I looked the best I had ever looked. Earlier that day, I had treated myself to a delicate white lace bodysuit and loved the fact I didn't have to wear a bra. I felt sexy for the first time in years.
The night out was great; however, I couldn't help but let my mind wonder to a mysterious guy that had been messaging me for a couple of weeks. I was on my way home and decided to text this mysterious man. He had been at home all evening and dropped everything instantly to come and pick me up. As he arrived in his sports car, I felt an overwhelming force of energy pulling me towards him. Who was this man?
As soon as I got in the car and our eyes locked, I knew instantly he was different. He was handsome and charismatic. His dark eyes were so damn sexy. They were the type I instantly got lost in, and it was like my deepest and darkest fantasies had flashed right before me.
I tried to keep my cool, but this man oozed confidence and calm. I was red hot and so turned on by him.
He drove me to the seafront where we watched the waves crashing into the shore and talked for hours on end. I instantly felt a connection. He excited me so much, I could feel myself drawn to him like a magnet. The more he looked at me with those dark sexy eyes, the wetter I got. The sexual tension was almost too much to bear. You hear about two people meeting and having that instant spark and connection.... now I knew what that felt like. I was already addicted.
We continued our date (if you can call it that) in a different location. A local beauty spot overlooking the moon lit ocean on a secluded headland. It was serene.... everything about it was so sexy and mysterious. Again, who was this man? Where had he come from?
We talked for hours and this time, the conversation turned to that of a more sexual nature. My god...he turned me on by just being next to me. This man was doing things to me that no one had ever done before! We hadn't even kissed yet and I wanted him to fuck me right there and then. I wanted him to run his hands slowly down my top and peel my white bodysuit back to reveal my bare breasts. I wanted him to kiss my erect nipples whilst running his finger down my stomach to find my clit throbbing. I wanted him to plunge his fingers into me and feel how soaked I was just by his presence. I wanted to cream all over his fingers, so he knew how much he turned me on.
I got lost in his eyes and decided to make a move...I needed him right at that moment.
Keeping our eye contact at all times, I straddled him slowly. I could feel he was rock hard. If he was feeling anything like I was, he must have been rock hard from the moment our eyes met in the car.
Oh my god I wanted to fuck him so bad. I can honestly say I have never been so turned on in all of my life.
My cheeks were burning, and I was dripping wet with excitement. It was so intense. We exchanged the most passionate, electric, magnetic, and sexual kiss I have ever had, and it instantly made me cream my pretty little white knickers. My hair was pulled, my neck kissed and grabbed, and he held me close to him with such passion. I felt his perfect hard dick through his Jeans and knew this man needed to be mine.
He was my real-life Christian Grey, and I was under such an immense spell of pleasure. I wanted more, I needed more. Caught up in the moment, we suddenly realised the sun had started to rise, and we had been up all night. The tease that he was, he took my hand and led me back to the car before dropping me home, my knickers soaking wet through because of him. As I lay in bed recovering from my post turn on trauma, all I could think about was him. His aura, his energy, his sexiness. What had he done to me?
I was mesmerised!!!
Until next time.... xx